Moisture Control

Basement Waterproofing | Leaking Wall Cracks | Hydraway System | Moisture Control
HydraBreeze will improve the environment and reduce mold activity that thrives in damp, inadequately ventilated areas.
Mositure control in your basement or crawlspace is a breeze with the HydraBreeze air exchange unit.
HydraBreeze provides complete moisture control from both outdoor and indoor sources, reduces condensation, and draws out saturated moisture in the windows, walls, doors and floors.
A drier, fresher house with Moisture Control!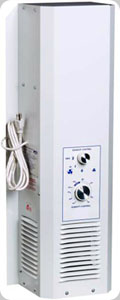 Moisture control will reduce costly repair work, including mold remediation, and allow you to fully utilize your entire house. A drier, fresher house will maintain its value, making it more saleable. The proven, energy efficient, maintenance free HydraBreeze will naturally maintain the home environment all year round.
Here are all the reasons to discard your old system and purchase a HydraBreeze:
Totally maintenance free – no buckets of water, no filters, automatic monitoring
No more must odors – exchanges the air and replaces it with fresh dry air
Only 38 watts, saves hundreds of dollars each year compared to one dehumidifier
Durable – 10 year warranty, no hot unsafe motors, no freezing coils
Continuous control reduces moisture, stagnation and saturation even when not home
Whole house solution – unlike a dehumidifier that has a limited area of effect
There is finally a solution to your moisture control problems that really works and provides you with numerous health and economic benefits. The EPA and numerous health organizations stress the urgent need to increase ventilation and reduce moisture levels in living spaces.